VESPA, PIAGGIO AND APRILIA MANUFACTURER SALE!
Date Posted:23 May 2018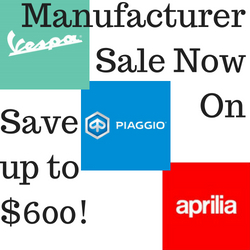 Vesap, Piaggio and Aprilia Manufacturer Sale!
We have just received news from Vespa, Piaggio and Aprilia about some huge savings on selected scooters!
These prices are available on our stock AND ordered scooters, so don't worry if we don't have the colour you want on the floor we can order it for you at the sale price.
All new scooters and mopeds come with 6 months rego, 2 years manufacturer warranty and of course every scooter or moped sold by us here at Scooter Shop Australia comes fully fuelled, fully prepped, detailed and ready to ride.
Easy to apply in house finance and insurance is available on every model just call Dan for a quote on (08) 9433 4613 or e-mail dan@scootershop.com.au
So, what's on offer:
Vespa GTS 300 Super Sport.
Was $10'300 – SAVE $300 NOW $10'000 Ride Away!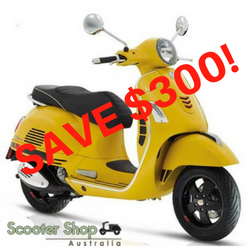 Vespa GTS 300 Super.
Was $9990 – SAVE $500 NOW $9490 Ride Away!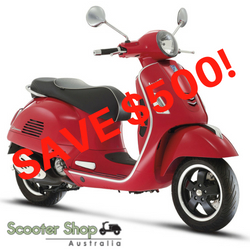 Piaggio BV 350 Beverly.
Was $9490 – SAVE $600 NOW $8890 Ride Away!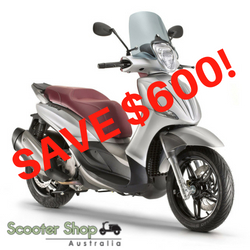 Vespa GTS 150 Super.
Was $8290 – SAVE $500 NOW $7790 Ride Away!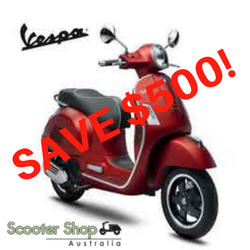 Aprilia SR MT 50 moped.
Was $3290 – SAVE $200 NOW $3090 Ride Away!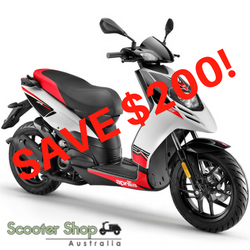 ---
Leave a comment