SPRING SHOP RIDE - SATURDAY 21ST SEPTEMBER!
Date Posted:4 September 2019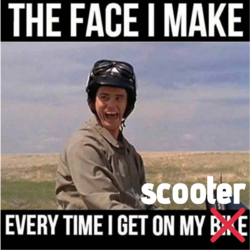 Spring is here, the sun is shining, our new management have been in the shop for 12 months and what better way to celebrate and start the scooter season than our first shop ride of the year!
On Saturday the 21st of September we would like to invite everybody along to join us for a ride out and a sausage sizzle on return.
The ride itself will take approximately 45 mins taking in some of Perth's beautiful scenery and will not take place on any roads above 60 KMPH.
This is planned as a fun ride out and all are welcome no matter what style, model or size you ride!
Whilst we are going to supply the sausage sizzle FOC if anybody would like to make a donation we will be collecting on behalf of the Remembrance Day Poppy Run later this year.
So come on lets dust those scooters off and get out riding.
Shop will be ready for those attending the ride from 10am with a 10:30am sharp start time.
All are welcome so please share this post around and if possible let us know by comment, message, call 08 9433 4613 ore e-mail sales@scootershop.com.au if you are attending so we can make sure we all have a fun, safe, enjoyable ride with enough snags to go round.
---
Leave a comment