VESPA GTS 300 SCOOTER SHOP SPECIAL REVIEW
Date Posted:24 July 2017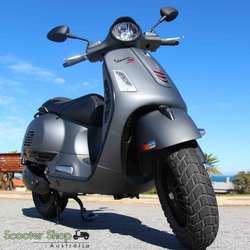 As you may have guessed at Scooter Shop Australia we like scooters, we also like scooters that look different. When we put these together we end up creating things like our Scooter Shop Special Vespa GTS 300 Super Sport!
This scooter is a showcase of the parts and accessories that we have available to us after Steve has tirelessly researched and searched all our suppliers. Everything you see can be ordered and fitted to most Vespa models.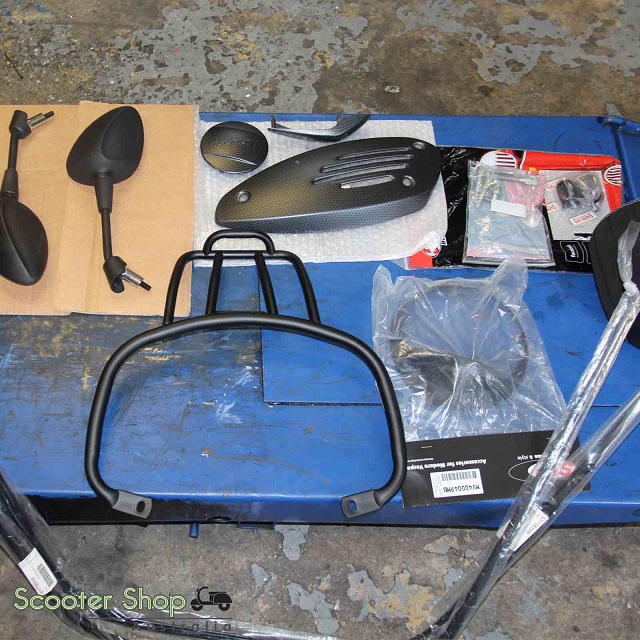 Where do you start when describing something like this well what makes this scooter stand out to me more than anything is its "adventure" style tyres, it's very common to see white walls but this is a first for me on a GTS! These are fitted to a set of SIP matt black multi spoke rims and set the tone for the rest of the scooter. After fitting we have re set and calibrated the ABS / Traction Control, if you swap wheels or tyres yourself on an ABS/TSR model make sure you do the same.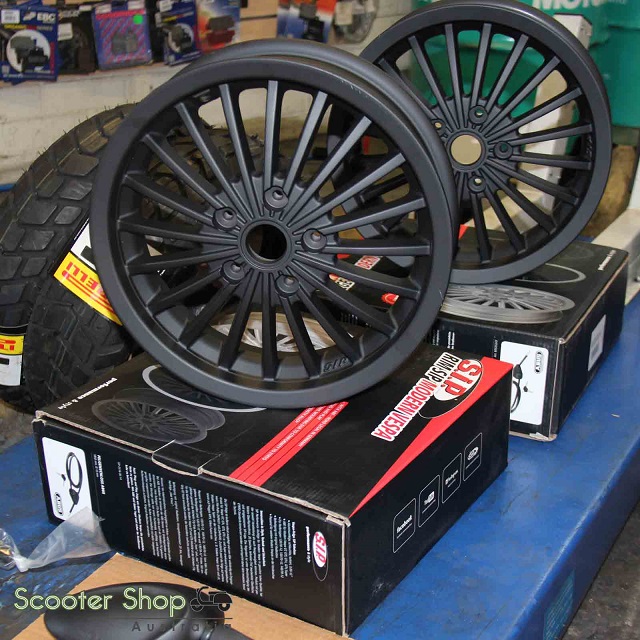 Sticking with matt black parts we have fitted this GTS with aftermarket mirrors, trim beading, headlight surround and a Zelioni rear rack all adding to that adventure feel and giving it an aggressive look. The Zelioni rack looks awesome, its fits perfect and is so sleek in finishing the back end off I can see this being a popular accessory.
Now you can't have a Super Sport without some carbon parts so we have fitted this one with a transmission cover, exhaust heat shield and a front fender crest which finished the scooter off beautifully, the transmission cover is even embossed with the Vespa logo, beautiful.
To finish this Scooter Shop Special off we fitted a Vespa monoseat that gives it a sporty feel it has a suede inner and the white piping and stitching gives a nice contract to the black and grey of the scooter, finally we put a set of black bar ends on as the silver ones just didn't go.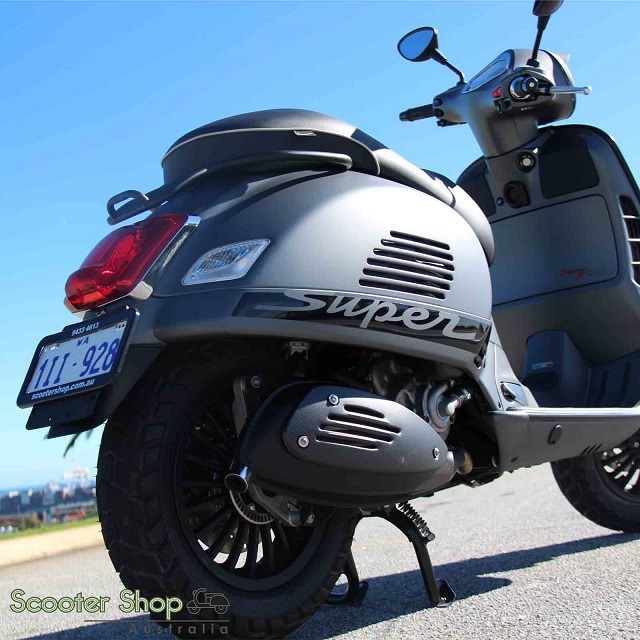 The finished article is an aggressively styled, adventure driven, head turning scooter that you must look at, remember this model runs on a 278cc engine with plenty of get up so it goes as good as it looks.
I couldn't wait to take this for a ride the moment is was off the bench and you should do the same, despite the bigger tyres the acceleration and top end is the same and somehow it feels stronger into the corners, the mirrors are the same shape as the Sprint and easy to adjust and that monoseat seat is just wow I want one!
This GTS is registered as a demo and is available for sale right now at $11'290 with a saving of over $1000! Click to find out more.
Fancy seeing what this scooter can do, why not take advantage of our 1-hour Saturday test rides? We'll even buy you a coffee whilst you're out, booking is essential so click this link to make your appointment.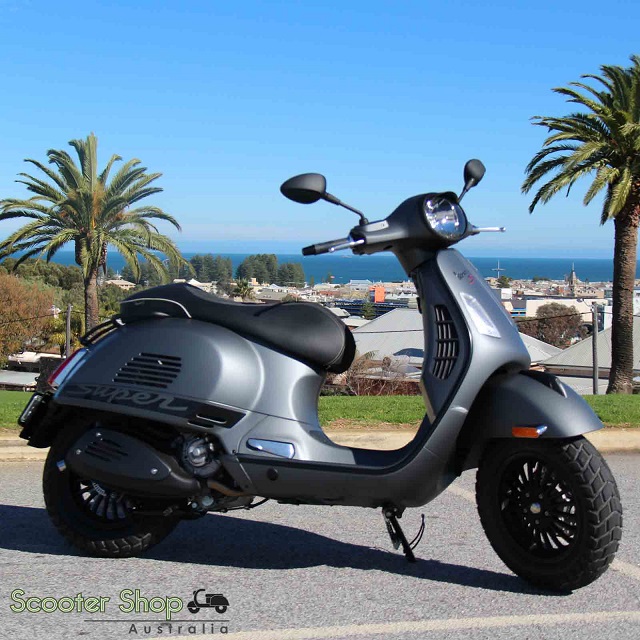 ---
Leave a comment