APRILIA SR 50 MT REVIEW
Date Posted:26 June 2017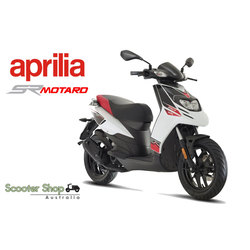 The Aprilia SR 50 MT offers a big wheeled scooter option to the lead in market, a thing we often get asked for as they can handle some road irregularities better such as pot holes and give a taller rider like myself a taller seat height.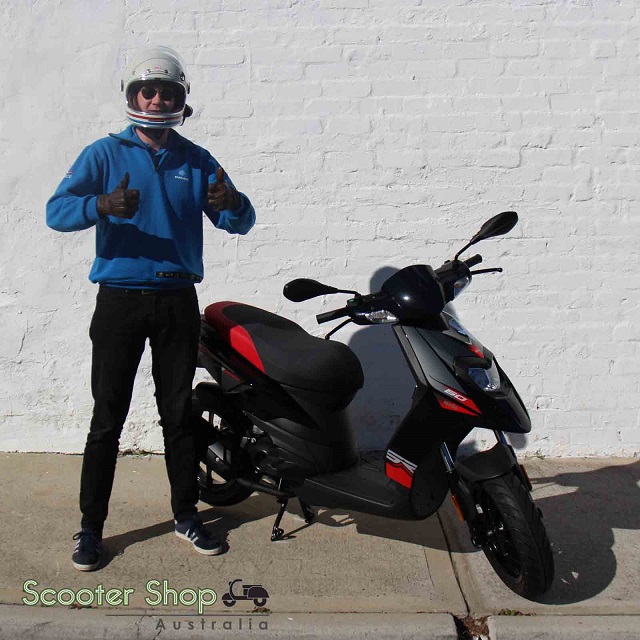 The first thing you notice on the Aprilia SR is the sport styling, all Aprilia scooter and motorcycles have this in common and it stems from the race pedigree at the heart of all their machines. It has attractive graphics on the front and side panels, a twin coloured seat, race bike inspired black and white clock dials and black muliti spoke 14 inch wheels.
Riding this scooter is a breeze as with all scooters in general and can be done so on a WA car license or from 16 years old with a moped license, twist and go transmission is as easy as it can be twist the throttle and away you go, the initial pick up is slightly slower than the Typhoon 50 but this could be down to the larger wheel 14 inch against 12 inches.
On the open road, this scooter cruises quite comfortably at 60 and with the options of Level 1, 2 and 3 tuning kits available I can see it being able to do in excess of 75, the thing I do notice on a long run is it's a really comfy scooter the seat is definitely the best out of the 50cc's I have ridden.
Having its chassis, wheels, forks and suspension the same as the Aprilia SR 125, its bigger brother, the overall feel is sturdy, quality and it handles great into the corners and on tight turns, I must say I like it.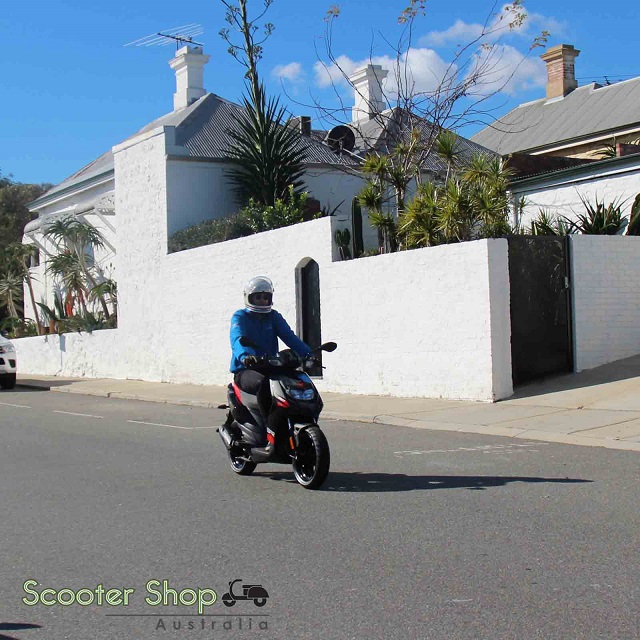 Its comfy, it's easy to ride, it looks great, it goes well and the only thing I can find I don't 100% like about it is well nothing! This is a great start off scooter at 16 I would have loved one of these to get around on it does all you could want from a cheap and economic commuter and more.
So, what does a scooter like this cost?
$3290 Ride Away with 6 months rego, 2 years unlimited kilometre warranty! And with 0% finance available with no deposit required getting on 2 wheels has never been easier.
Don't forget as with all scooters you can park for free in the city, suburbs and at the beach, pay one of the cheapest rego's around d and get the befits of a super-efficient engine.
Check out the full specifications and colour range here.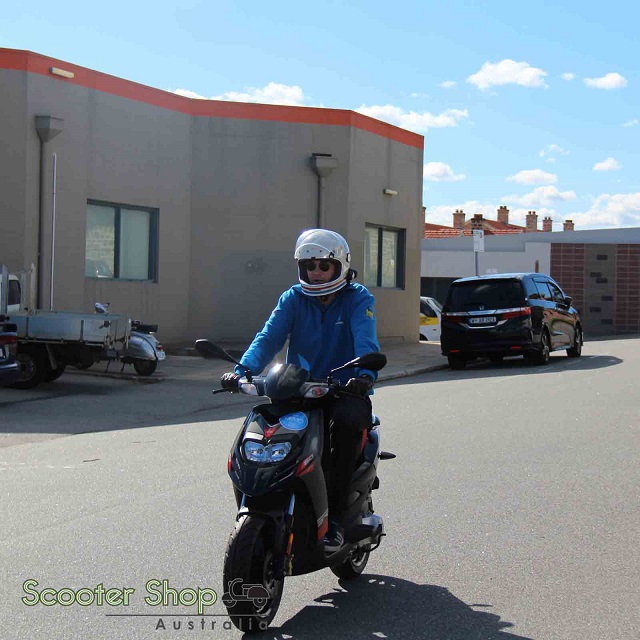 ---
Leave a comment