WE ARE HIRING!
Date Posted:23 August 2017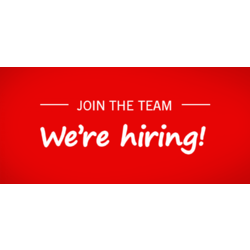 Spare parts and accesories sales person.
Spare Parts & accesories sales person.
About the role:
An exciting opportunity exists for a team player to join this market leading Scooter Dealership located in Fremantle. The position is for a retail based spare parts and accessories person who has experience in ecommerce.
We need an individual with an outgoing personality, ability to make people feel welcome and convey great customer service. They must also be comfortable with social media & computer literate.
We have a great & interesting environment to work in, with no two days alike. The right candidate will take this role & own it and in doing so pave their path to advancement within the business.
Responsibilities will include but not limited to
· Assisting with spare parts interpretation, technical information, product specifications
· Setting up and maintaining our product listings on various ecommerce marketplace platforms.
· Fulfill part requests via phone, counter sales and ecommerce sales
· Provide sales support for new and used Scooter sales (training provided to successful candidate)
· Ability to liaise with customers
· Data input and process orders
· Track and record inventory being received and distributed
The Following Skills and Attributes Are Essential
· Positive Attitude and Self Motivated
· Punctual and Reliable
· Ability to make customers feel welcome
· Well Presented and Articulate
· Excellent interpersonal skills, and the ability to converse with clients
· You will have the ability to multi-task and willingness to learn in a fast ever-changing environment
Ideally You Will Have
Be Active with Social Media

Mechanical or automotive background desireable but not essential
How to Apply
UNLESS YOU SEND A RESUME & A COVER LETTER ADDRESSING YOUR EXPERIENCE IN ALL OF THE ABOVE POINTS - YOUR APPLICATION WILL NOT BE CONSIDERED.
We Look Forward to hearing from you soon.
---
Leave a comment